Details

Category: Free Joomla professional templates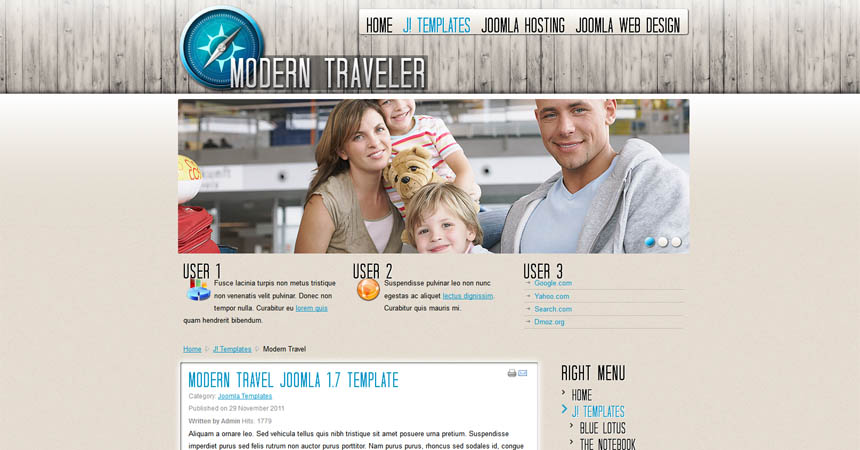 Newjoomlatemplates designers have made it possible, not let us be bored again from the uniform free Joomla 2.5 templates that flood us.
This professional template deserves praise in terms of webdesign. Soft beige and light colors that do not impose themselves. Header imitating a wooden lining. Drop down semi-transparent menu. An interesting font "Conv talldark" gives more specific overlooking of the entire template. Provided places for the modules user1, user2 and user3 are located below the main image, no problem there, you can place the latest news, offers, or opinions. User4, user5 user6 and are located just before the footer. Template is designed with two columns right navigation. In Control Panel, you can change the template logo picture entirely your choice and get the desired effect. Generally, designers offer to us… template to be used for vacation or travel websites, but we think it can be used in a wide range of industries and services. Easily turn it into a template for a small hotel or a personal site, simply change the header images and voila.
Add Google badge to your Joomla website
Add Facebook like box for Joomla