Details

Category: Free Joomla 3.0 templates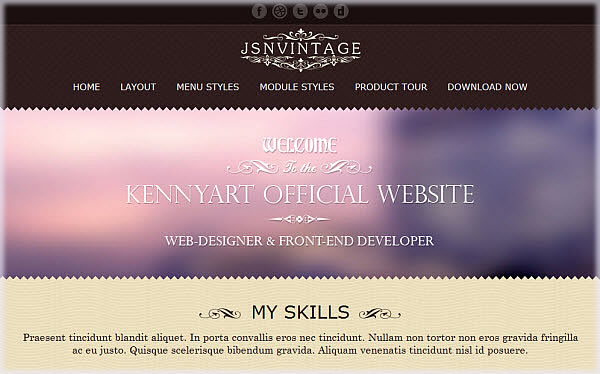 Responsive JSN Vintage is a new free Joomla 3.0 template from JoomlaShine. It has unconventional and elegant design. JSN Vintage features:
Works also with Joomla 2.5
• K2 support.
• SEO feature helps you improve your website visibility to search engine.
• 14 languages supported from front-end and back-end.
• Great documentation and support.
• Sample data installation helps you create a website look like demo quickly.