Details

Category: Free Joomla religious templates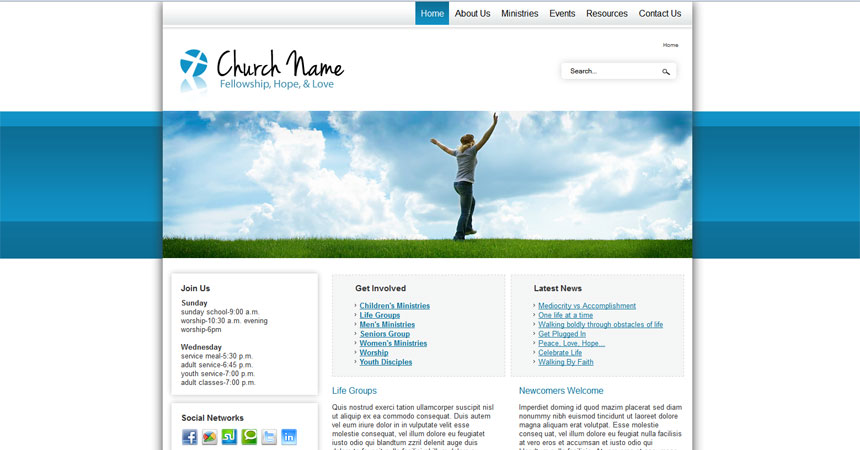 Quite beautiful, stylish and well executed Joomla 2.5 template (free) intended for churches, according to its designer.
Looking at it We estimated that this same pattern can be useful for organizations that deal with religious purposes, but also of other similar associations and organizations in social assistance (Health Departments, Health courses and other). But let's not limit the operation and capabilities of this template. Download the package and use it for your purposes without abide by our opinion.The Template is cool as you can see below.
TEMPLATE DESCRIPTION
SQL dump w/instructions for installing (for fresh database only)
Built in drop down sub menu
Random Images module for home page (easy to switch out and add your own images)
Offers Social Network icon module
Template Width: 960px, center-fixed
Offers a two column set-up
Includes relevant pre-sliced Photoshop (PSD) file(s) for graphical images
All fonts used in the design are included
Includes a comprehensive, template-install instruction file
Includes helpful screen shots to aid in setting up your Joomla modules