Details

Category: Free Joomla 2.5 templates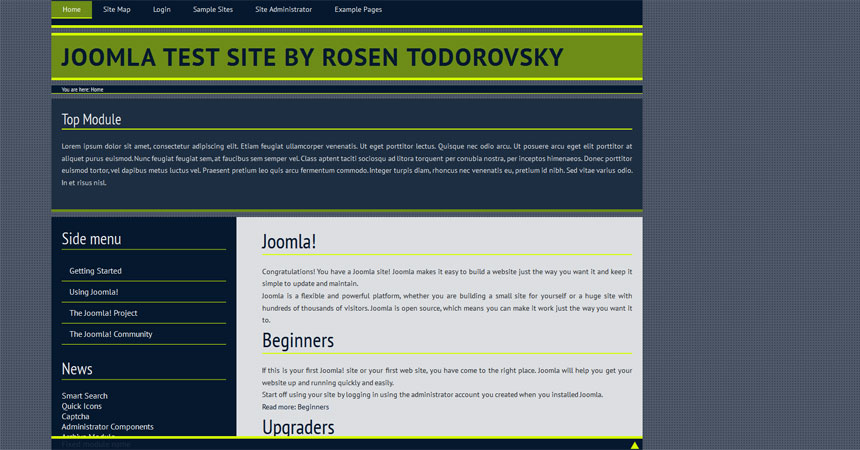 Free template for Joomla 2.5, developed by rtodorovsky.com. The template is with multi module positions.  The designer has gave the name "thelefty", because because the template is left-oriented design.
Тemplate has a drop down menu that is at the top of the site and made static. Template may be a 1,2 or 3 columns according to your wish. Overall this Joomla 2.5 theme can be used for small and large websites (blogs, personal, etc). Pattern is predominantly green.
Google badge module for Joomla
Facebook like box module for Joomla
The template also can be use with Joomla 1.7