Details

Category: Free Joomla 2.5 templates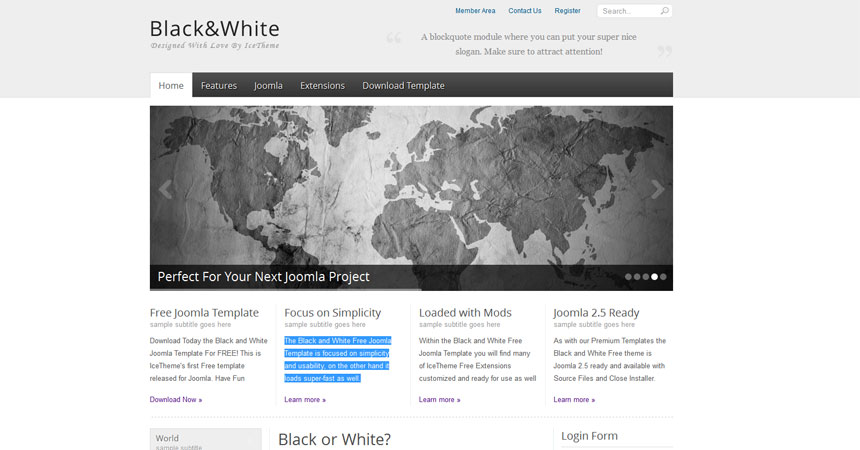 Free template from ICETHEME, which is elegant and yet very simple. Has SLIDESHOW header. 3 columns for content. Facebook and Twitter boxes on the left and right.
Interestingly IceCarousel Module, which can deliver more dynamics of your website.
The effects of JS menu on the left side of the template are pretty fast. So do not get delayed, which in turn contributes to a better indexing by search engines.However, this pattern would be quite elegantly solution portfolio for photographers who like black and white photography.
- Within the Black and White Free Joomla Template you will find many of IceTheme Free Extensions customized and ready for use as well
- As with our Premium Templates the Black and White Free theme is Joomla 2.5 ready and available with Source Files and Close Installer.
- The Black and White Free Joomla Template is focused on simplicity and usability, on the other hand it loads super-fast as well.