Details

Category: Premium Joomla templates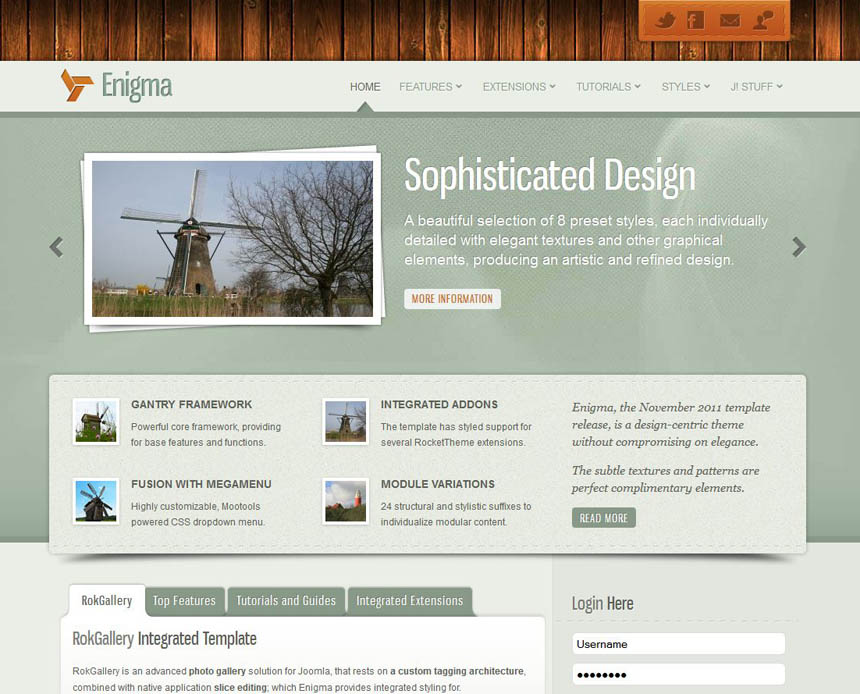 Are you fed up of endless wandering in the network? Do you have time for viewing the dozens of sites that offer free Joomla templates?
Is it worth all this effort so save few bucks? Our opinion is that this is completely pointless.
Stop! Do not waste time with these free templates … Take time to relax a little, or go to the mountain or go home and enjoy your free time or do some work that will surely bring you more money than you would invest in this template.
The professionals from rocket theme investing their time to save your.
They offer beautiful, functional and cheap templates for your Joomla site.
Enigma is one of those premium Joomla templates.
The template can be used by companies that offer online services or deal with green energy, eco-tourism.
No problem you can install this template and your hotel site, everything will depend on what information you have. The template will provide all the necessary tools so that after 1 hour your Joomla site will be on-line.
The theme has a beautiful selection of 8 preset styles, each individually detailed with elegant textures and other graphical elements, producing an artistic and refined design.
The template is ready for Joomla 1.5 and Joomla 1.7