Details

Category: Free Joomla photography templates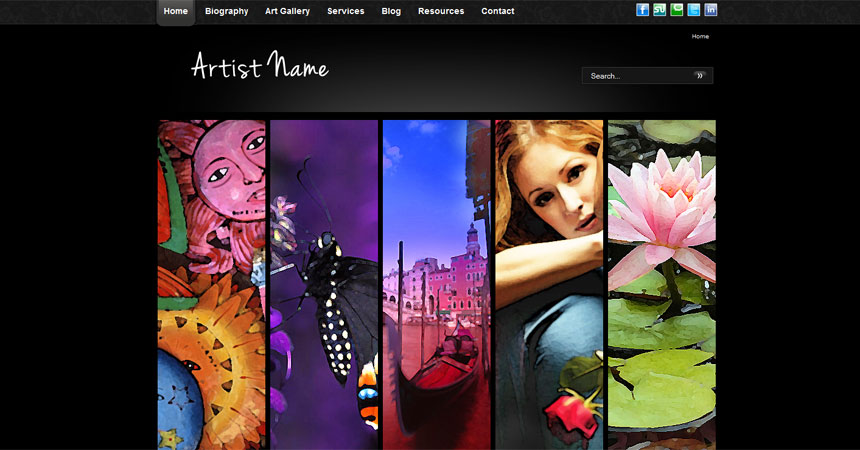 Incredibly beautiful free Joomla 2.5 template that can be used by painters, photographers, artists or anything related to art.
Perfect template for portfolio, both for professionals and for artists or photographers or just amateurs who want to show their works online.
The template has 5 vertical images that are into Home page of the template. The template has 4 positions for modules that are located above the footer. There are small pictures (icons) for the most popular social networks (Facbook, Stumbleupon, Technorati, Twitter, LinkedIn.) In the package to download from here, you will find much materials that will help you to with the installation of the template (article images, sql dump, fonts, gallery, psd files,extensions, screen shots). The download file is 23.73 mb.