Details

Category: Free Joomla photography templates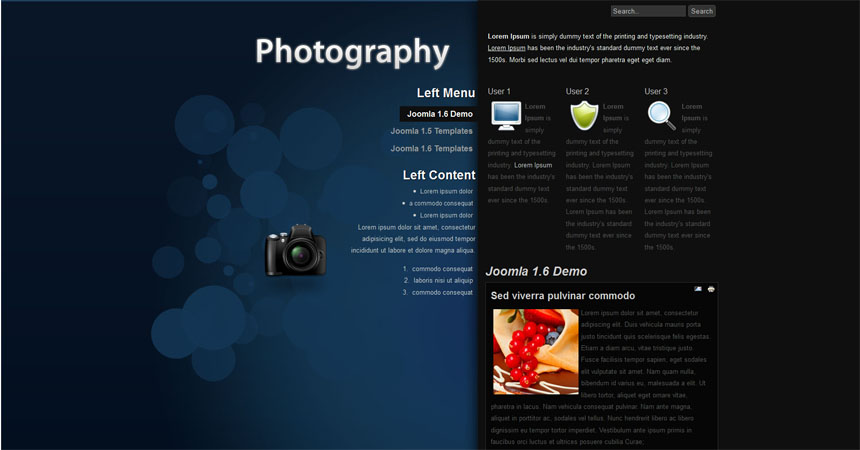 Amazing template. Appropriately selected fonts, static bekground.
If you are a photographer, no matter whether professionally or just take pictures for your own pleasure this template will make your Joomla to look a bit better than the competition.
Impressive template with incredible style of workmanship.
Of course, you can use it with the new version 1.6,1.7,2.5 of Joomla.