Details

Category: Free Joomla 2.5 templates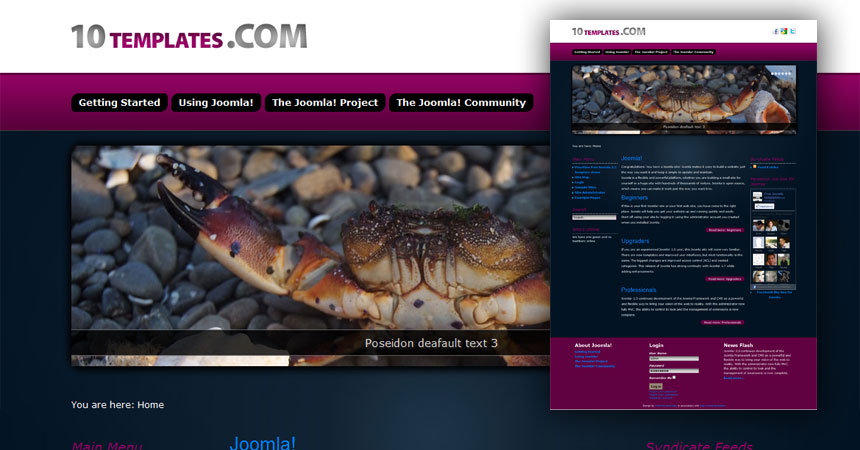 Amazing template from 10templates.com. Composition from well-chosen colors and cool pictures. It has 3 columns and a magnificent static background. The template name is Poseidon, this is the Greek god of the sea, rivers, floods, droughts, earthquakes, and the creator of horses.
Anyway, this free Joomla 2.5 template can be used to fan site of some of the above (sea, rivers, floods, etc.).
- It is completely FREE
- Template for Joomla! 2.5, Joomla! 1.7, Joomla 2.5.6, Joomla 2.5.4
- 3 columns (left,center,right)
- Custom title
- Custom logo image or logo text
- Custom site description
- Place for Google ads
- Facebook icon
- Twitter icon
- Google+ icon
- Slideshow with 6 slide with custom caption – NIVO slider (You can change it from Control Panel)
- Custom welcome message
- 7 module positions