By majurski •
Modules
• 27 Dec 2011
Add Google+ badge extension to your Joomla website.
First of all you need Google page, if you don`t have Create Google page.
After that you can add this plugin to your website.
Inside this plugin
1. There is a button for Google+ page and place where you can add the number of your Google+ page.
2. You can Choose size – small ot bigger Box.
3. Language – All the Languages that are offered by Google are there.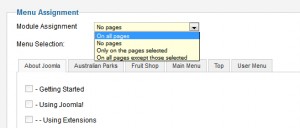 Tags: badge, box, Google+, like