Details

Category: Free joomla business templates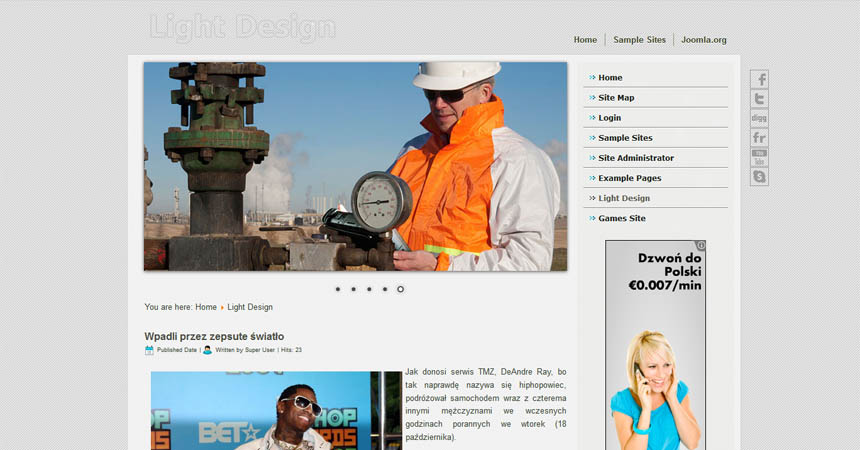 Versatile free template for Joomla 2.5. Works also with Joomla 1.7. Suitable for small businesses and for larger companies.
Background is thin light and dark transverse lines. 2 columns with right hand menu under which you can add your Google adsense skyscraper banner. The slideshow with 5 pictures which can be changed from settings of the free template. Place for social icons is located in a place where it will be easier to distribute to your guests throughout your site (Facebook, Twitter, Twitter, Digg and others.) Addition of your accounts will be easy, because the designers from Diablodesign have provided this, simply enter the details of social networks and you're done. The surprise is that this free template will be used for the new version of Joomla 2.5.
Add Google badge to your Joomla website