Details

Category: Free Joomla best templates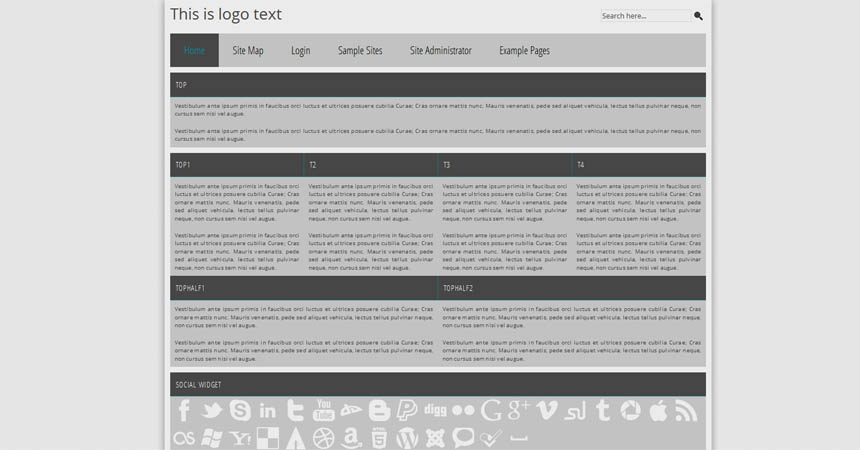 Our friend Rosen Todorovsky, added another interesting free Joomla 1.7,2.5 template in its portfolio and offer it of course first to us.
We are very happy and thank him. Template, it has developed now, offers very much module positions, and is perfect for customization. Template has a social widget with design icons (facebook, twitter, youtube, blogger, digg and at least 25 icons more) for each of them has provided space in the control panel of the template where you can add your profile from the relevant social network. We think this template would be ideal for Joomla bloggers or sites with a large volume of information. The logo is a text that can be modified by your choice.
The template is with predominantly gray color. Drop Down style Web 2. If you need a template with font Open Sans, you will like this one. You can use it with Joomla 2.5.
Google badge module for Joomla
Facebook like box module for Joomla