Details

Category: Free Joomla best templates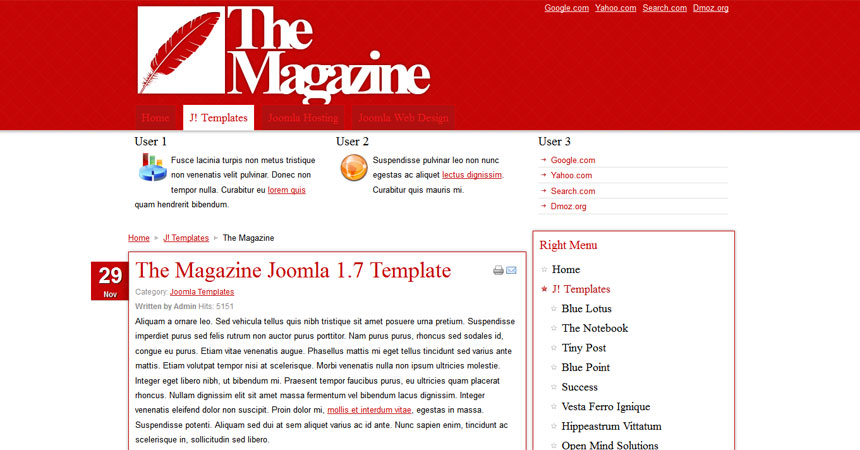 Free template for Joomla 2.5 and Joomla 1.7, with a predominant red color. Template can be the perfect solution for anyone who is familiar with Joomla 2.5.
Template has more than 10 modules positions. You can add a module with facebook like box. The default template is made with 2 columns. Header and footer are patterned in the shape of boxes. Bulleted lists in the menu are little stars. You may choose whether to use a logo image or text logo. Everything else is like all other free Joomla 2.5 templates. Difference here is that the date in each article appears in the little box on the left side of the container. We can summarize that this template is suitable for many sites with good content.