Details

Category: Free joomla business templates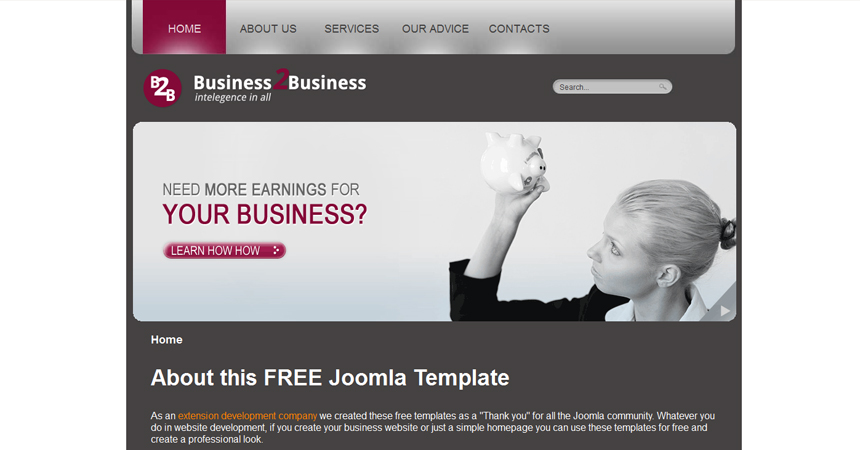 Super simple free Joomla 1.5, Joomla 1.6, Joomla 1.7 Business Template.
Suitable for low-cost companies or already grown and powerful companies, firms, government agencies, professional associations or simply for personal sites. This free Joomla template has 3 container user1, user2 and user3, which are located at the bottom of the theme.
Free Joomla 1.5 business template download