Details

Category: Free joomla business templates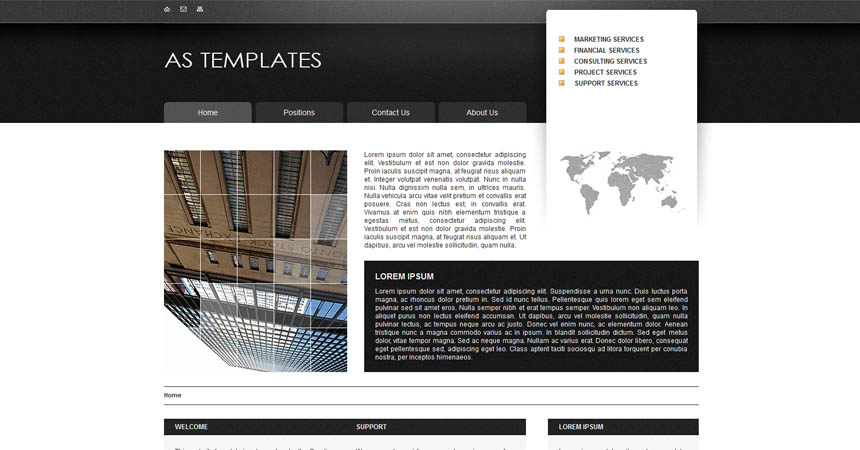 The development of this Joomla 1.6 template is based on simple design with contrasting colors.
In the upper part of the design is located slide show with multiple images. The slides will offer a pleasant experience of visitors to your Joomla site. In the footer are provided social networks keys (facebook, twitter, linkedin, blogger, myspace). There are 2 columns and the main menu is located on the right side of design. The purpose of the theme is directed to businesses. Will be an unparalleled benefit to lawyers, accountants, judges and bailiffs, debt collectors, loan firms, small banks, Rent and mortgage consultants and companies offering any type of office services.