Details

Category: Free joomla business templates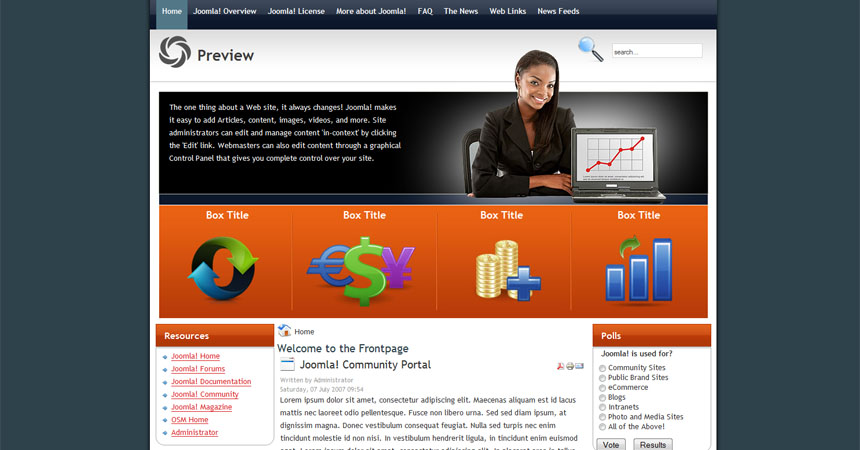 The Forex Trading Joomla 1.5 template is ideal for reflecting business finance market affairs and realities, transactions and bank operations online.
It supports a 2-column main body area, left and right sidebars, 4 customizable promo boxes located in the most visible area of the template and various pre-defined module areas for placing Latest News, Archives, Key Concepts, Popular Links, etc.
Forex Trading is available in 3 color schemes (Blue-Orange, Red-Grey and Violet-Blue), and offers 4 logo and box arrangement variations.
You will have full control over the main promo area of the template where you could visualize your foreign exchange trading activities through various content representation techniques.
And last, but definitely not least, the JavaScript-based main navigation menu bar will make browsing through your website a real pleasure for your site's visitors.