Details

Category: Free Joomla wedding templates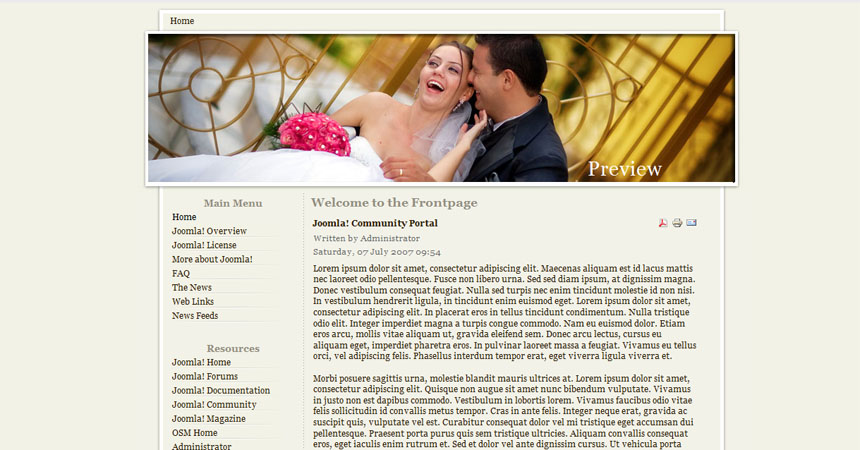 If you have a company specialized in organizing and planning weddings and celebrations. And work in these areas:
- Weddings, stag and hen parties.
- Company celebrations
- Seminars, presentations, conferences, forums and promotions
- Personal holidays – birthdays and name days, anniversaries, family celebrations
- Prom and graduation dinners
- Children's parties
- New Year parties
- Unusual parties – to raise the adrenaline of your guests (parties, accompanied by extreme experiences and unforgettable moments).
If you are young and ambitious team and try to satisfy most desires of their customers. Trying to ensure a high quality service, innovative ideas, business attitude and flexibility. If the client wishes are your priorities, and each event you will be unique and unrepeatable.
Want to save time, redundant means your partners
and are willing to accept any new challenge, offering a unique event that will satisfy the most demanding guests and clients.
There is therefore a great opportunity this template to help you with all of these endeavors.