Details

Category: Free Joomla virtuemart templates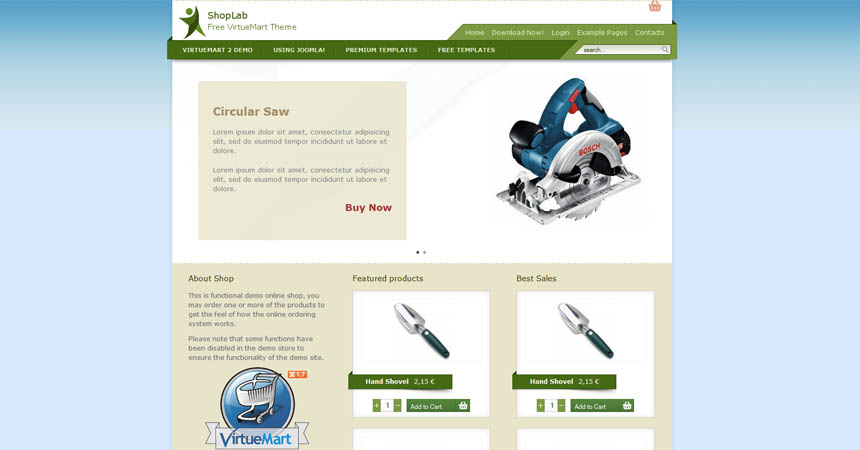 Effective free template for your Web store Vertumart. Increase your sales with professionally designed templates from Linelab.
Pretty good prepared for promotional products. Customers from the first touch with your online store will come on your best products. Whether your store sells tools for carpenters, baby products, clothes, shoes, electrical appliances, or i-phones, this template will help you sell more and more.
ShopLab Full VirtueMart 2 theme Template
VM 2.0/J!1.7 Template ShopLab is Compatible with the Latest version of Joomla 1.7 and VM 2.0.
- XHTML 1.0 Transitional
- Full Vertumart 2 template
- Full support for Joomla! 1.7 and VirtueMart 2
- One, two and three column layout – custom column width
- Easy edit site title
- Tableless and 100% CSS based design
- 12 module positions
- Template parameters
- Google Fonts
- Slide Top Panel