Details

Category: Free Joomla professional templates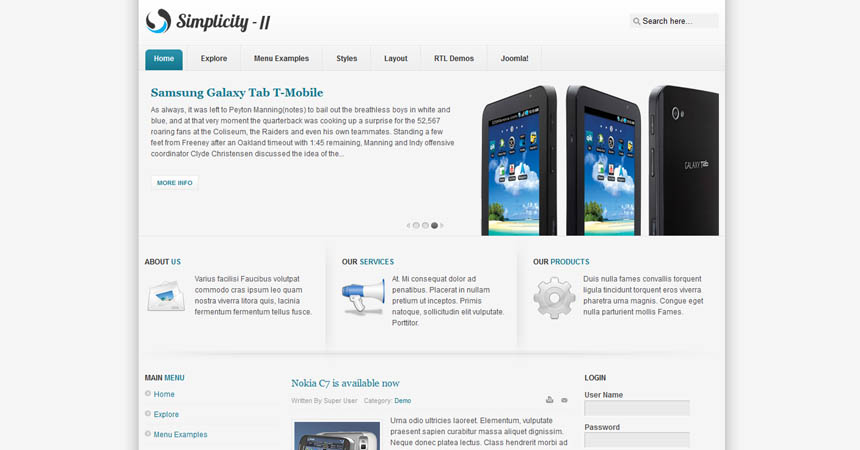 Built by professionals for professionals. Incredibly stylish free Joomla template. Simplicity_ii offers a wide range of tools for complete transformation of your Joomla site.
- Joomla 1.6 perfect template for mobile reviews
- Ability to change the the logo according to your preferences (text or image.)
- Change the text in the logo from Joomla CP
- Change the slogan text
- Change the length and width of the logo
- Change the type of layout
- Control width of columns
- Control over Fonts in the template
- Social media buttons in the footer
- JS slide show with 3 pictures
These are just some of the capabilities of this Joomla template.
The entire design is based and focused on content.
Bullets used in the menu of small circles with arrows at them very carefully selected and tailored to the whole design.
This Joomla template was created for review of mobile devices, mobile phones, tablets and all modern gadgets that interest today's hectic and busy man.
Course limits the use of Simplicity_ii is solely in your mind.