Details

Category: Free Joomla professional templates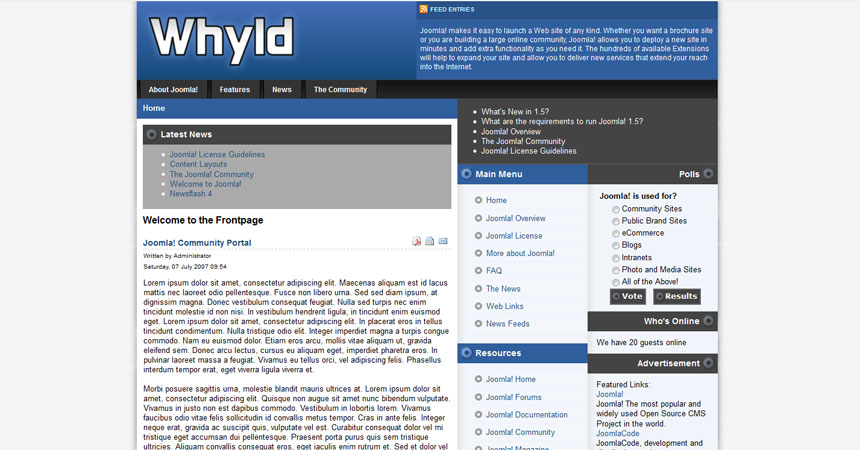 Looking for template that works. Go on, the one is here.
Overview: Whyld is a great, simple template.
The base is a 3 column layout enclosed by header & footer areas.
Lots of Module positions (using all active positons by the sample content) will allow for flexiblity of layout.
Some of the Features:
- Typography
- Whyld has a range of inbuilt typography such as span class and list styling.
- Module Positions
- Whyld has 12 module positions, including all active positions in the Default Install.
- Module Hilites – Whyld has 2 alternating Module Hilites which are available.
- Template Parameters – Whyld has 10 template parameters for ease of use.
- Preset Styles – The template has 3 Preset Colour styles built in
- There are lots of other features such as Module Chrome examples, simple Template Overrides, XHTML/CSS Valid.