Details

Category: Free Joomla pets templates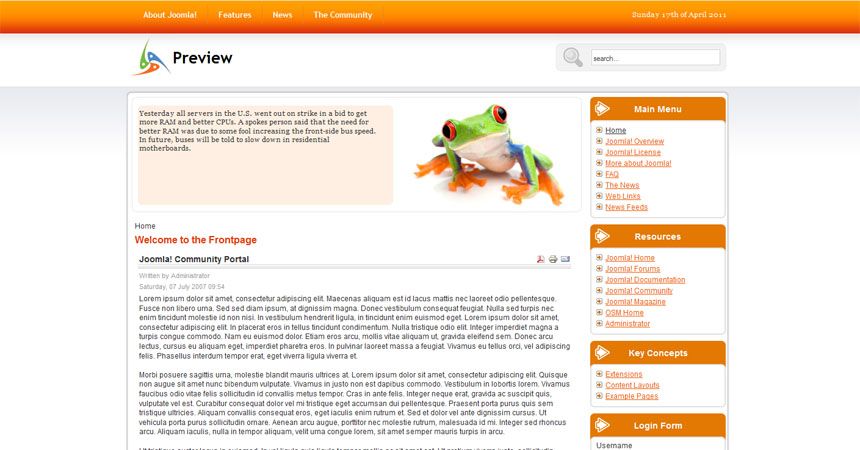 Mini Website-Builder's Most great features:
1. A few color schemes easy to change -
RED for the hot-blooded users,
BLUE for the romantic souls,
ORANGE for the energetic Joomla fans,
GREEN for the ecologically-minded users.
2. Automatic customisation options through an easy to use component interface – now you can change the banner and logo of your template directly from your Joomla Admin Panel. No need to bother with complicated HTML files or PHP editing.Click and save, that's it! Through this cool functionality you can easily replace the default banner image and logo with any image or text of your choice. The choice of a text font is in your hands. Be part of the network without having to get involved with the template's code.
3. Multiple Modules Support – the template supports the most wanted basic pre-defined areas supported by Joomla (two pre-defined bottom sections that can be used for posting Latest News, Archive, Polls, etc. and a top area, containing the dynamic Newsflash1 module which can be replaced with a custom module).
4. Header Menu repositioned to free layout space – in contrast to the other templates, this one has its main navigation menu stuck to the top of the screen. This position gives an accent to the banner area, making it more attractive to the visitor's eye.