Details

Category: Free Joomla hotel templates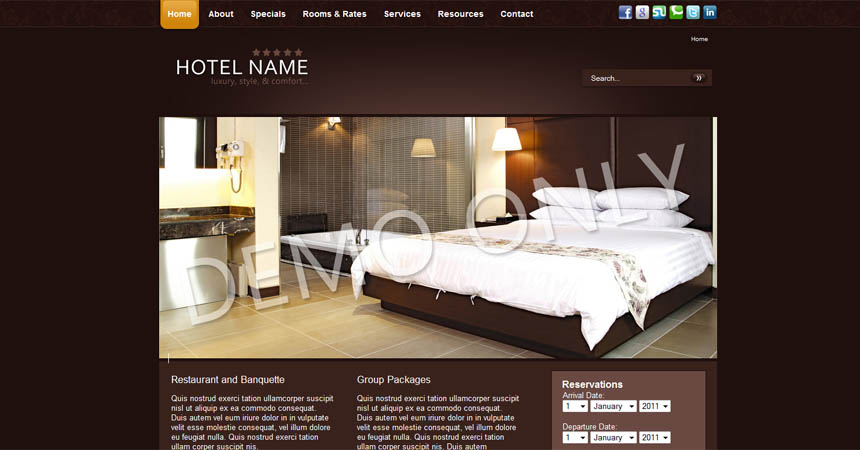 New Joomla 1.7 hotel template. Hotel business is profitable if promoting is good.
There are several things that would help you better promote.
- Hire a professional photographer who can make you creative and wonderful pictures, do not make the mistake of shooting their rooms alone.
- Hire a professional writer to describe the sights, services and anything related to your hotel.
- Use all your friends, advertising by word of mouth is the best advertising.
- And last but not least is how it looks on your site. This template is then developed professional designer.
First unzip the file.
In the zip file, you will find: (PSD files, screen shots, sql dump, article images, extensions, Fonts).
Template is brownish. There are buttons on social networks (Google Bookmarks, Facebook, Delicious, Digg, LinkedIn, Twitter, Stumbleupon) and others.
Click here and see this Fully customizable Joomla hotel template