Details

Category: Free Joomla hobby templates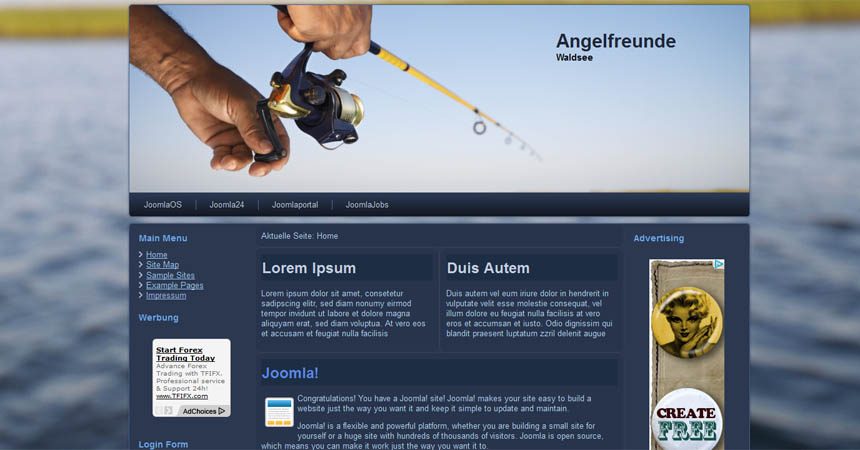 Free Joomla 1.6 template for amateurs anglers and professional fishermens. Whether you want to write or comment about fishing gear and fishing, this is the right layout for it.
It has a typical Joomla 1.6 3 columns.
- Right Hand Side you can put your advertising block.
- Water sea blue background
- Horizontal top menu
Did you know that ….
Fishing is catching fish, which can be either industrial (when fish are caught in large quantities, typically for use as food) and sporting (for personal pleasure, which is sometimes includes the catch is not used for food, but be put back into the wild).