Details

Category: Free joomla health templates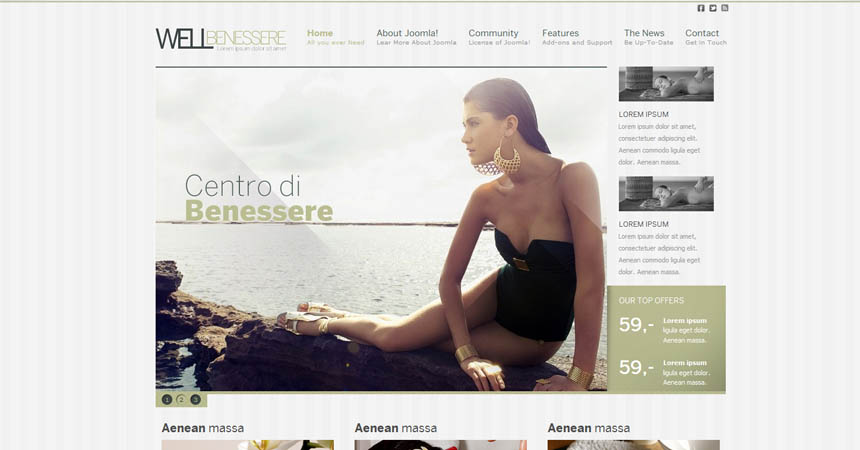 If you have not had a chance to admire the beautiful, functional and free Joomla 1.7 template … Now we give you this opportunity. Template offers a full range of qualities.
The purpose of this free template can not be confined in one area, on the contrary.
Template can be used for small hotels that specialize in "wellness", "spa" and all other procedures related to human health.
With its sepia-toned brushstrokes, template wellbenessere invites you to take it easy – just as it should be in a wellness area.
Thanks for the slideshow with AutoFade function and management of the users already feel positively inspired. There is also the integration of text, using the appropriate form should be easy to handle for all fans tuning Joomla websites.
On the right side you will find a module, an easy mode, normal and gold suit with optional suffix. Incredibly handy for special offers or for specific content regardless of subject.
Below the slideshow is also a module for integration of different services, including image. It is adjacent to the slider member 4 modules with a very useful article through which you can bring up – to great effect – items of categories at will.
Enjoy it!