Details

Category: Free Joomla games templates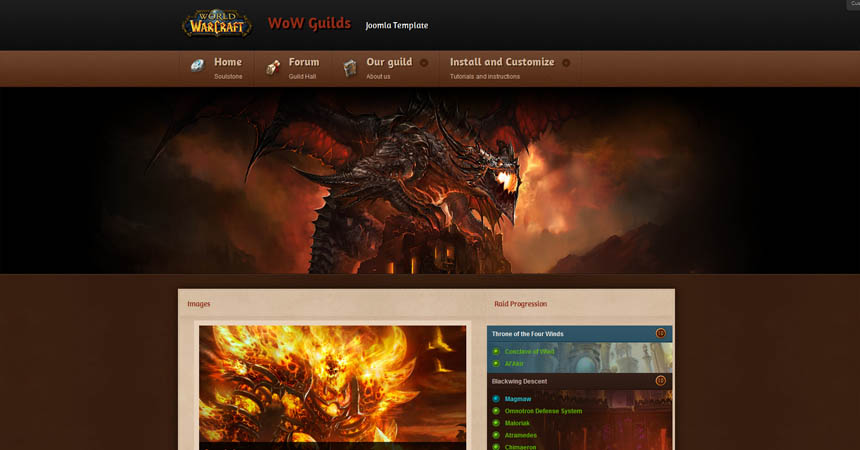 The ultimate free Joomla 1.7 WoW game template. This free template will transfer you directly into the world of your favorite characters from World of Warcraft.
The designer has put his creativity to satisfying the most demanding gamer maniacs. You can enjoy all of the pixel perfect Joomla template for free. Added many extras to modify the template. Situated on the top right button "Customize" will enable you to change the header image very easily and can change the width, fonts, Layout of this theme. Colors, selected from the web designer, it is incomparable and unique, consistent with the vision of WoW. Dragons, fairies, castles, knights, fire will impress you and make you constantly open your website, not only you but your visitors will want to have the same template. The theme of course is equipped with a JS drop-down menu and slider images top container.