Details

Category: Free Joomla games templates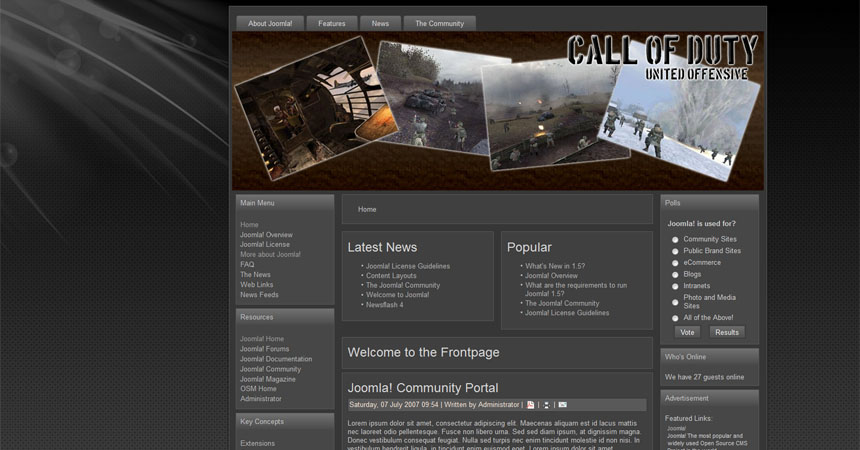 Avid gamer are you? Got a site driven by the best CMS Joomla?
Looking for a free template? There is no way you're not here.
This pattern is typical for gamers colors – black, gray and white.
It has 2 columns located on the left and right and a central column, which contains Latest news and Most Popular.