Details

Category: Free Joomla flowers template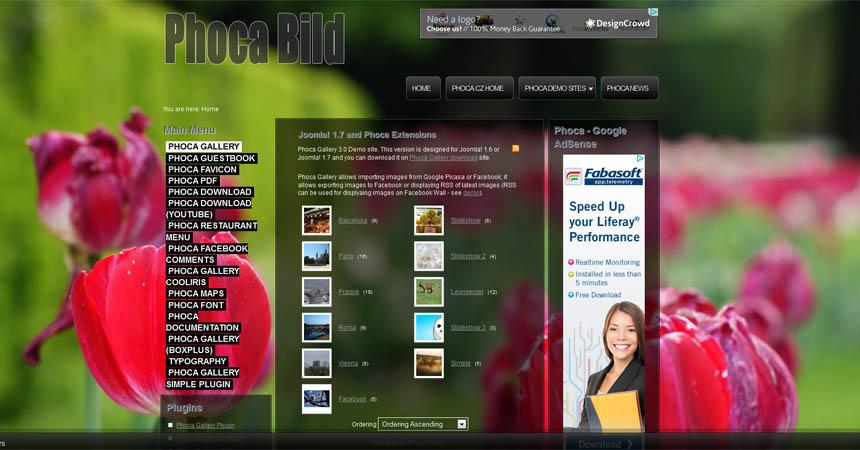 Beautiful free Joomla 1.7 template from phoca.cz. Offers background JS slideshow. You can change pictures and so to give absolutely unique design of your site.
If you leave the the template as you download it, it can be used for agricultural web site template, respectively. Designed for the gallery of Phoca, this template will be useful also for photographers portfolio, graphic designers and others who deal with visual arts. Simply replace the background images and enjoy your new site.
As a theme of Phoca and that has:
- Drop the top menu
- Left-hand main menu
- Right column for banner skyscrapers