Details

Category: Free Joomla flowers template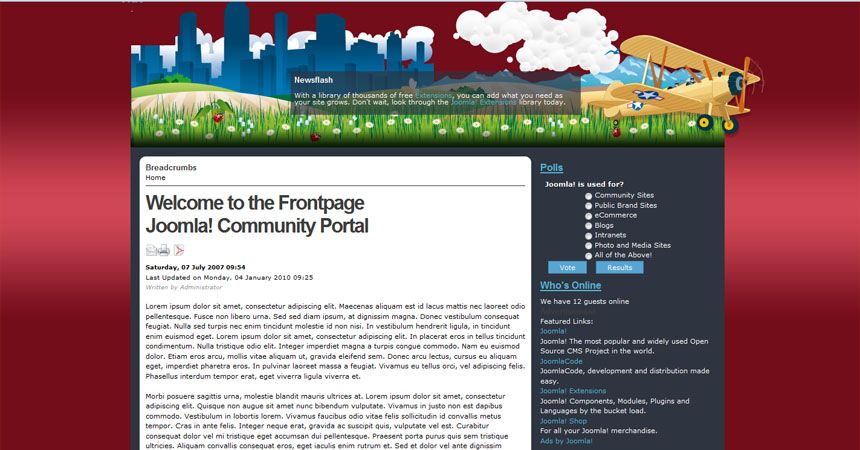 Airplane, clouds, cityscape, flowers are only part of the vector header, which fits very well in this template.
We have a gift for you.
That` is our Sky City free template
-3 module styles and 8 module positions are available in the template template
2 parameters which serve to change the background on one side, and puts a twitter URL is on the other hand, they then being highlighted to draw attention of readers to your Twitter account.