Details

Category: Joomla blog templates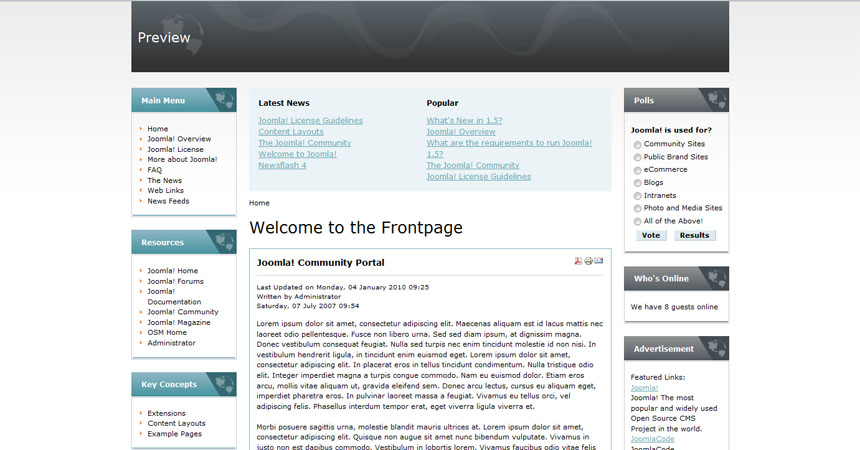 The template has overrides for the content (the sections, categories and articles are coded tableless), for the search module and for the advanced search form.
Some of the greatest features :
- Valid XHTML, valid CSS and source ordered: the content comes before the sidebars in the HTML code.
- Tested on IE 6, 7, 8 – Firefox – Opera – Safari – Google Chrome.
The header text is the 'Site name' that is defined in the Global configuration.
Module positions: – 'banner' in the header – 'search' and 'topnav' below the header – 'user1′ and 'user2′ above the content (Latest News and Popular in the template demo) – 'left' and 'right': the sidebars are collapsible when no modules are assigned to those positions. – 'footer'.
The search module comes with an image button that is already included into the template – you don't need to upload it separately to your Joomla installation. However, a 'Button text' can be defined that will be shown as title attribute for the button.