Details

Category: Free Joomla best templates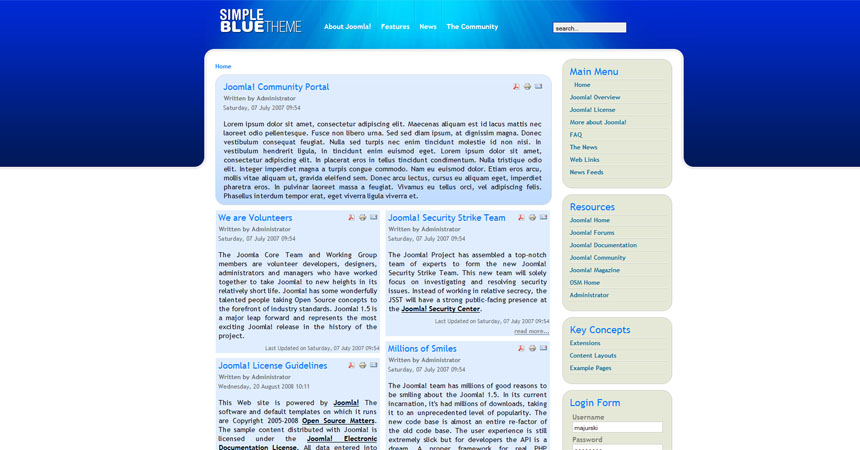 -Fresh and gorgeous Joomla 1.5 free template with 3 column support and fixed width. -Ocean blue.
-Incredibly beautiful features add elegance and uniqueness.
-Accompanied by a simple header and rounded boxes.
-This template could meet the criteria for beauty and the most fastidious customers.
-Best Joomla template for any local small company.