Details

Category: Free Joomla 1.7 templates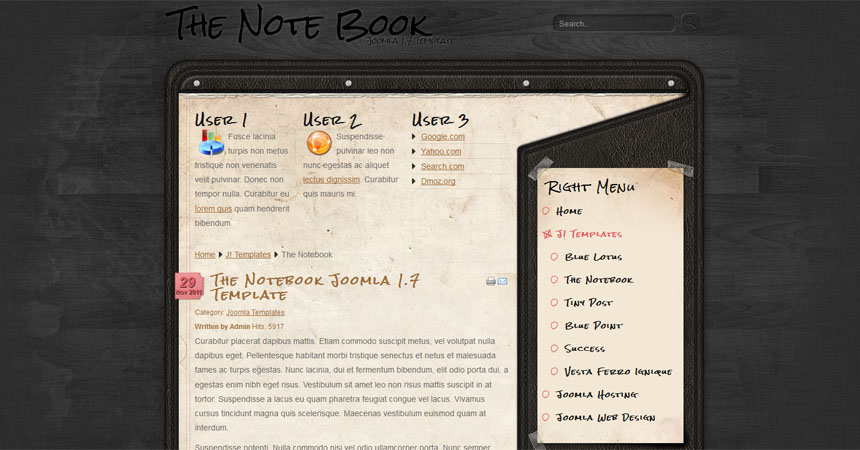 Incredibly steady free template for Joomla 1.7. It has a black wood background.
Newjoomlatemplates designers have created a wonderful template for students, teachers or students who use Joomla CMS. Design complies with the capabilities of Joomla 1.7. It has modules User 1, User 2, User 3, located on the top of the template, in them can be selected and added an important product information or messages. User 4, User 5, User 6 are located at the bottom of the Joomla template. The right side of the template are modules that look like notes stuck with tape. Main container is made exactly like leather notebook. Template would be indispensable to every one of you.