Details

Category: Free Joomla hotel templates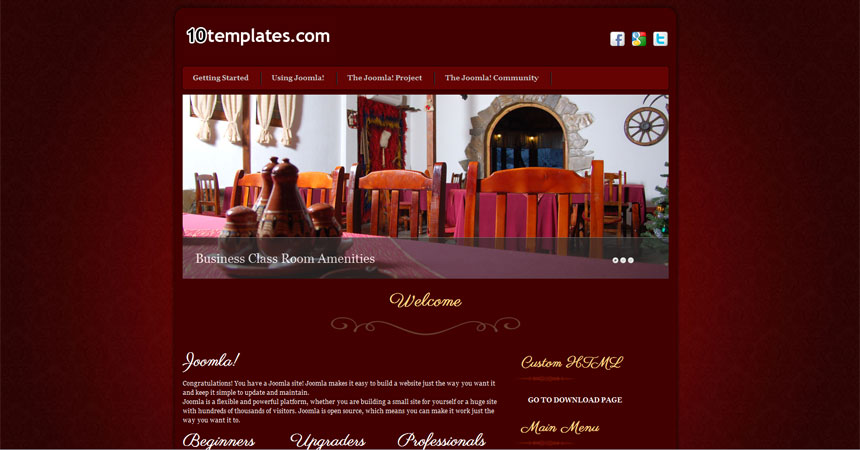 Our friends 10templates.com, have developed a special free Joomla 2.5 template, which can be used for small and not so small night Hotels, hostels, lodgings and other businesses that are directed to accommodating people.
This free template has 6 module positions. On the right, left, bottom 1, 2,3 and position top menu, which may be a drop-down depending on the settings of your Joomla CMS. Template is with built-in NIVO slider. For each image you can add an explanation through the panel of your Joomla. It has icons for the largest social networks (Facebook, Twitter, Google+). The background of this free template is centered and fixed. Our appreciation of this template does not stop with its use in accommodating people. We believe it can be used for other events, even for a small wedding agencies that have good photos, or you will say….
Find quality images and your site will be guaranteed – beautiful and serious. Also this free template can be used with Joomla 1.7.
You can add to this template Facebook like box for Joomla CMS.
No annoying FrameWorks to install. See it now.
Tested with iPad, iPhone, and it works perfectly See it now