Details

Category: Free Joomla car templates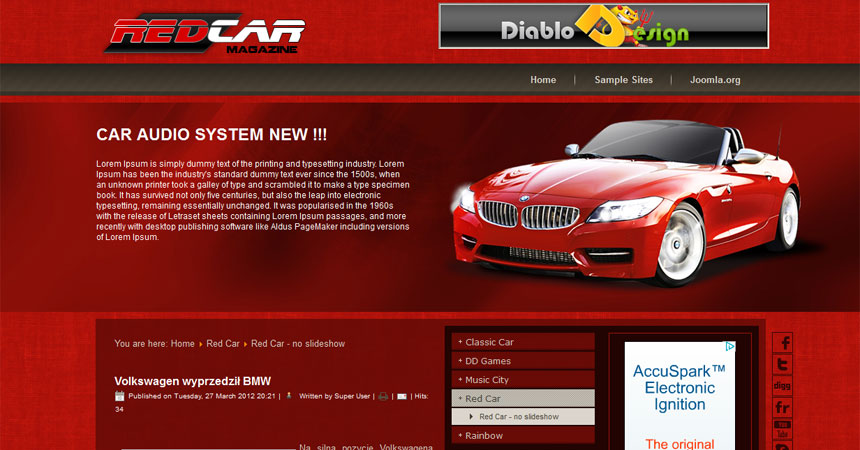 Red rulz, fans of cars that use Joomla 2.5 will be very delight on this template. Typical characteristics that relate to Diablodesign, are no exception in this design of free Joomla 2.5 template.
Of course again emphasizing the graphic and violent colors will charm fans of pretty cars and Joomla. It also has a slider for images in the header. There is a right-hand menu. And provided space for a little size Youtube video. There is also a place left for advertising. We will not forget to mention the icons for biggest social networks (Facebook, Twitter, etc …).
IMPORTANT: In general, prepare the content for your website I mean if you offer reviews of the cars get as much information and then start editing the site. No matter what site you do, the information that will offer to your guests is most important.